Day #1~ First Chakra, Start From The Foundation of Love – Open To Grace
Daily Tour: at Fossil Beach…
More photos, click here.
An ancient lineage connecting to your base chakra and activating and clearing your hara line which meets with the earth. When secure and stable this chakra can provide a solid foundation for healthy finances, emotional stability, and the ability to bring forth your purpose from a foundation of love.
Root: Activation to align with abundance, stability, and create of your dreams from a foundation of love
Day #2 ~ Second Chakra, Activate Your Intuitive Center
Daily Tour: Take A Walk On The Wild Side and Ride An Elephant!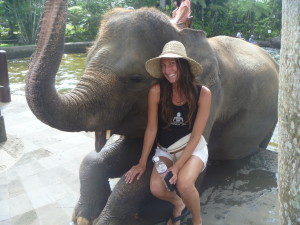 By sticking together as a team and unifying our energy with these magnificent beings we can experience our senses as part of our innate nature and connection to all of life through our intuition. The second chakra is the birth of our creativity and our mission on this planet.
Intuitive Center: intuition, senses, connection to your joy and passion, inner child, innate connection to the world around us
Day #3 ~ Third Chakra, Your Personal Power – Believe in Yourself!
Daily Tour: Motor Bike, Snorkel, Dive & Explore Koh Tao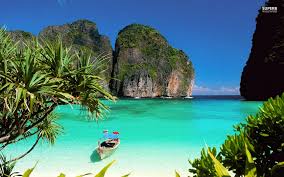 It's time to trust yourself, be guided by your intuition and to take action from your core. Explore Koh Tao by motor bike as you venture into this fun and exciting island let your inner guidance lead the way through jungle and sea… you'll love this island!
Power Chakra: Solar chakra, sun, gustation of your mission, how that mission is expressed in the world, your will, strength, putting action to your intuition guidance
Day #4 ~ Fourth Chakra, Open Your Heart – The Universal Language of Love
Daily Tour: Phi Phi Island
Discover your ability to share and connect with each other at the deepest level of the soul and cultivate unconditional love… this is where your purpose is and is where all energy if unified and connected as one. We travel to Phi Phi Island to represent the infinite LOVE of the heart as reflected in these beautiful waters.
Heart Chakra: love, connection, relationship, forgiveness, oneness
Day #5 ~ Fifth Chakra, Express Your True Nature
Daily Tour: Zip Line in the Phuket Rainforest
Discover the power of Neuro-Linguistic Programming (click here to learn more) to change your subconscious beliefs that are currently shaping your reality and then align with the truth of your soul to create supportive beliefs that manifests a new reality for yourself.
It's time to break free!
As you clear out the "blocks," discover your voice, and ability to receive intuitive messages through your inner voice and guidance, you will find your soul's expression and have the courage to speak it into form!
Throat Chakra: expression, voice, personal truth
Day #6~ Sixth Chakra, Bring Your Vision to Life
Daily Tour: TIGER CAVE Mountain Top Temple Tour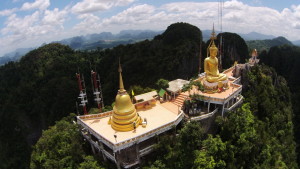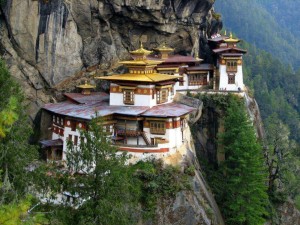 More photos, click here.
This is where your intuition meets your vision. As you travel up the chakras to merge with your third eye you access your personal vision and the ability to connect with your personal team of guides and angels. At the sixth chakra you can access all knowledge and wisdom all within you as we travel together to the magnificent Tiger Cave Temple to gain a new elevated perspective.
Visionary Chakra: clairvoyance, vision, third eye, psychic, guides, angels, guidance
Day #7~ Seventh Chakra, Your Sacred Connection

Daily Tour: Crystal Pool, Emerald Pond, Hot Water River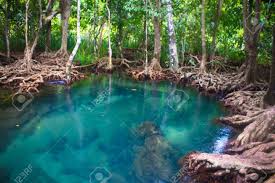 Cleanse, purify and reconnect in these beautiful teal waters and experience a Higher Self Activation to unite with this divine partnership of your soul who honors the guidance of your intuition, angels and guides, your choices and your path ~ meet your Higher Self to support you on your journey every step of the way to activate and fulfill your  purpose!
Universal Connection Chakra: Higher Self Activation, soul and body illumination, peace and fulfillment.
Typical Day/Daily Schedule:
As part of our daily practice we incorporate Yoga, meditation and intuitive reflection. Taking time to appreciate the day, experience our activation and integrate new energetic shifts into our bodies.
Intuitive Activation
Exploration Into The Island's Wonder
Awe Inspiring Connection To The Native People, Plants and Animals
Exquisite Food
Yoga/Meditation
While we would like to say we know the schedule, it is based on our tour for the day and where our intuitions guide us. It's safe to say you can plan on this, in flow of Universal Time (where the moment takes us)…
9:00am-10:00 Breakfast

10am Daily Intuitive Practice & Chakra Activation (see chakras listed above)

12pm Afternoon Tour, adventure into nature to embody the intuitive teaching of the day

6pm Dinner (timing will depend on daily tours)

7:30pm Closing Circle of Gratitude and Intuitive Insights, Music, Dance, Yoga and Sacred Intention Setting

Program Overview:
The Intuitive Immersion workshop in Thailand will help you to activate your seven chakra energy centers to heighten your intuition and experience the joy of living, become balanced and centered in your being and put you in alignment with your highest potential! This course is unique designed for you to access the power within you to activate your purpose and share it with humanity.

Daily tours through remote and beautiful island scene, sacred temples and nature settings to integrate the intuitive shifts and evolutionary changes to your being.

Yoga and meditation to enhance your physical well-being and peace of mind.

Why Thailand?
The culture held within Thailand is a fabric of life that is filled with loving-kindness, generosity and beauty. This is the perfect place to merge the inner awakenings with external wonder!

At Life Force Connection we have already established a special connection with some of our Native Thai friends, at this workshop you will be able to get the "inside story" of what it's really like to live, eat and breathe in Thailand!

We are on a Mission! Read more here…

What Will Experience…
How to connect with and access your intuition,

The activation of your seven chakra centers,

How to raise your vibration to come into alignment with your soul's purpose,

Practical steps to make your vision a reality

A deep connection with all of humanity…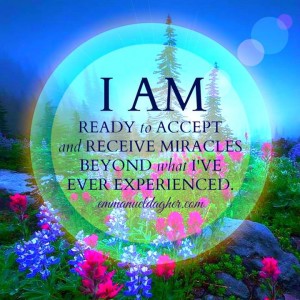 What's Important To Know:
Be bug repellent! (i.e. bring bug spray) and sunscreen
Be in good shape (we will be doing lots of Yogging, Hiking and Nature Walks)
Be up for an adventure
Be healthy (bring protein bars for extra nutrition when we hike)
Be willing to be a part of a team
Be responsible

Travel Details & Schedule:

We recommend flying into Krabi, Thailand. The resort will provide transportation from here to the island of Ko Siboya where you will be staying. Book your flight to arrive on March 1st, the retreat will start on March 2nd and end on the 11th. You are welcome to join us after the retreat for our ONE HEART project. Please refer to our mission page here.
The inner light that lives within each of us is our intuition. This guiding light has the power to heal and help us create the life of our dreams, for deep within us we know of our power – it's infinite capacity to love and serve our planet.
The purpose of going to Thailand is to build an orphanage there for the children as we come together to grow our own hearts and souls. Join me in this global transformative movement of igniting the light of intuition within our hearts, and coming together as community to serve the Children of The World at ONE HEART. This retreat serves as the activation of your soul purpose and those of you who would like to stay with us for the following week are welcome to!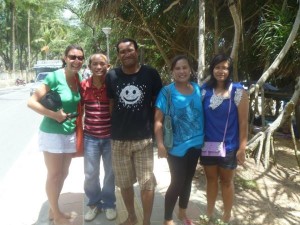 What's Included:
Lodging
Activities
Travel to and from activities
Intuitive activations/teaching
Yoga
Meditation
Sacred Circles/Ceremony
Food during your stay at the resort and some tours that include it
To reserve your space we require a deposit and the remaining amount must be paid in payments or in full before the start of the retreat. To make arrangements please call: 858-255-0157.
Registration Deadline for Early Bird: February 1st 2016
$1,500/person shared bungalow
$1,700/person single bungalow
Regular Registration: All payments must be complete by March 1st, 2016.
$2,100/person shared bungalow
$2,300/person single bungalow
Current Student of the Intuitive Success Club Registration:
$1,000/person shared bungalow
$1,200/person single bungalow
Time Left To Apply: